Environmental protection is an issue of great importance to the world, and all industries are developing in this direction. Because of its biodegradable nature, it is not harmful to the environment when discarded as garbage. It is currently a prevalent type of tableware. Many restaurant owners want to purchase biodegradable tableware as an alternative to tableware in their stores, but they may need help finding a reliable supplier. Below we will share with you the Top 5 biodegradable tableware manufacturers. They can be your reliable biodegradable tableware supplier.
Dongguan Hengfeng High-Tech Development Co., Ltd. specializes in designing and producing degradable materials and disposable products. Hengfeng is one of the first manufacturers in China, the core environmental protection company, and a member of the Environmental Protecting Association of Guangdong Company passed the international quality system authentication of ISO9001 in 2011. During over 10 years of constant innovation in the field During over 10 years of constant innovation in the field of environmental materials, we developed a series of disposable degradable tableware and comparable products, which had passed the examination of the Hengfeng products are comprehensively used in Pearl River Delta and sold to Southeast Asia, Hengfeng products are comprehensively used in Pearl River Delta and sold to Southeast Asia, Europe, America, and other places.
2. Sheng Jia Technology
Sheng Jia Technology, located in Taichung, Taiwan, plans the most economical total solution tailored to the customer's product. We specialize in injection molding, biodegradable products, and biomaterials and have accumulated years of experience and technology.
All of Shengjia's production and sales are aimed at the Japanese and EU markets, where most of them are well-known manufacturers and coffee chains.
3. Dinearth
Since 1998, Abhinav Industries has been committed to providing the best packaging and catering solutions to India's food and QSR industry. To continuously innovate and provide the best products, Dinearth is Abhinav Industries' decomposable tableware green initiative.
Dearth was born out of the realization that we live not on a green and pristine planet but are surrounded by pollution, waste, and a deteriorating environment. Every action reacts, and every change has an impact. Dearth is the new age of reusable and recyclable tableware designed to project the green reflections of today onto tomorrow. Through Dinearth, we can create a competent, safe and pure planet, at one with nature.
4. BioGreenChoice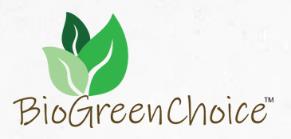 BioGreenChoice is a green/sustainable product line that produces high-quality eco-friendly disposable and packaging products. The company specializes in biodegradable and compostable food service disposable and packaging products for hospitals, corporate cafeterias, universities, restaurants, schools, and homes.
All BioGreenChoice products are made from annually renewable resources such as sugar cane and corn, sustainable alternatives to plastic and polystyrene foam, and are certified compostable by BPI (Biodegradable Products Institute) or OK compost HOME.
5. Luzhou Eco Technology
Located in Shaoguan City, Guangdong Province, China. Shaoneng Group Guangdong Luzhou Eco Technology Co., ltd was established in 2001, and for more than 20 years, we have placed great emphasis on developing and promoting plant fiber products. With the joint efforts of hundreds of employees, we have grown to be one of the leading companies in biodegradable plant fiber paper tableware.
With over 50 pulp molded paper tableware production lines and an annual production capacity of approx. One hundred thousand tons helps us establish a long-term partnership with more than 103 famous global brands from more than 52 countries.
We are confident in providing our customers with top-quality products and efficient delivery.