Reduced waste due to higher end-of-life utility, including adding nutrients to the soil after composting 0% plastic – the healthy choice Hengfeng biodegradable table is 100% plant biomass, such as sugarcane waste. It does not contain any binders, liners, adhesives, laminates, or coatings.
• PLA stands for Polylectic acid and is made from corn starch, while Bagasse Sugarcane products are made from sugarcane extract residues. Bagasse production solves the bagasse waste problem and helps reduce air pollution.
• PLA products are only suitable for cold food, whereas Hengfeng Eco-Friendly tableware bagasse products are suitable for hot and cold food.
• Compared to PLA products, Hengfeng Eco-Friendly Tableware's bagasse sugarcane products break down more quickly in commercial composting facilities.
• The production of PLA products typically requires more energy than Hengfeng Eco-Friendly Tableware bagasse products. Thus leaving a global low carbon footprint.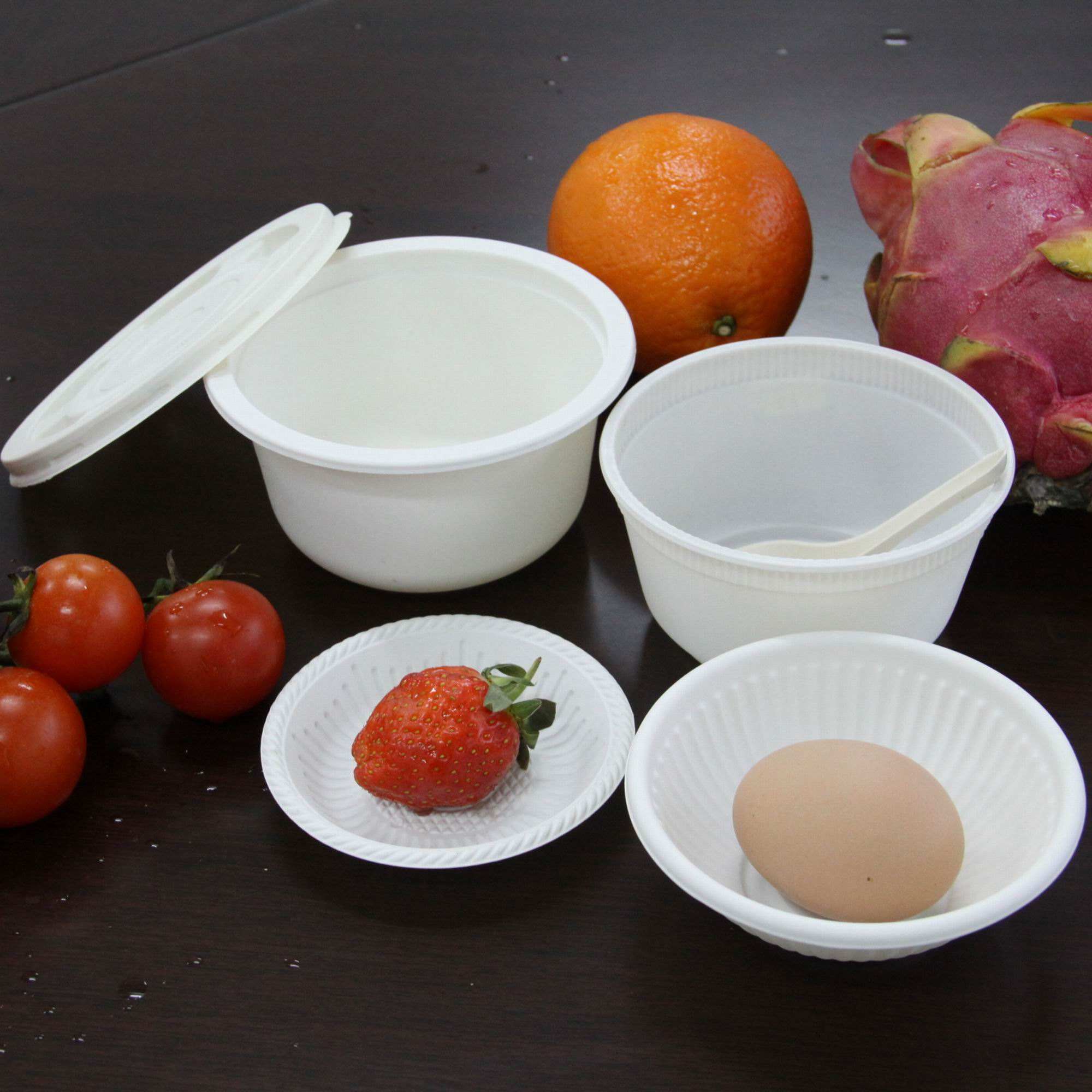 Hengfeng's bagasse can be made into tableware from either wet pulp or dry pulp board; wet pulp requires fewer steps in the production process than using dry pulp board, but wet pulp retains impurities in its mixture.
Our products are made from 100% food-grade packaging and use 100% compostable and biodegradable sugarcane bagasse. As a bagasse tray manufacturer, Hengfeng trays are strong, functional, and vibrant in shape, size, and compartment. They are highly certified without plastic or wax coating and have strong structural integrity.
Bagasse is the fibrous material that remains after the juice has been removed from the sugar cane stalk. After separating the juice, the fibrous portion usually becomes a waste product. This is where Hengfeng eco-friendly tableware comes in. Hengfeng eco-friendly tableware up-cycles or utilizes bagasse that generally ends up in landfills to create usable and sustainable commodities.
The finished bowls and plates are then tested for oil and water resistance. Only after the bowls and plates pass these tests are they packaged and ready for consumer use. The finished package is filled with plates and bowls for picnics, cafeterias, or any time disposable tableware is needed. Tableware that gives environmentalists peace of mind.
Purchase, and customize disposable, biodegradable tableware. Welcome to contact the professional manufacturer – Hengfeng